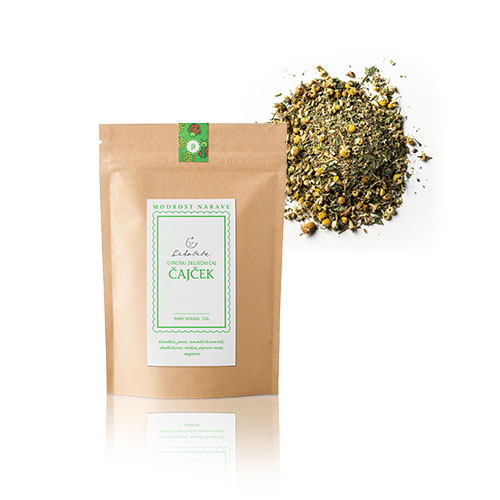 100 g
For carefree joy
The children's herbal tea combines chamomile, anise, fennel, liquorice, lemon balm, pepper mint and marjoram into a pleasantly flavoured thirst-quencher. Brew the tea and cover it to prevent essential oils from evaporating. Cool the tea before giving it to the baby. Sweetening is not necessary.
For adults
For thirst.
Ingredients
CChamomile flower, fruit of anise, common fennel, licorice root, lemon balm, peppermint, marjoram
Preparation
A teaspoon of tea pour over by 200 ml of boiling water and let stand covered for 10 minutes, strain and optionally sweeten. Beverage from a day of birth on.
Storage
Store in a dark place at the room temperature.